What fun would winter be without a fireplace, some Baroque brass and choral music, and a good mystery to curl up with on these long dark nights?

On Saturday, Dec. 6, lift a glass, a cookie, and a hot new crime fiction novel with a bookshop full of Northern California authors. It's Sisters in Crime and Mystery Writers of America's joint holiday party, free and open to the public, 2-4 PM at Borderlands Books, 866 Valencia (near 20th St).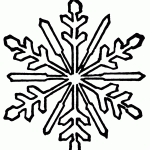 On Sunday, Dec. 7, find out more about Handel's Messiah at a free listening lecture by Dr. Carl Blake, 1-2:30 PM at The Church for the Fellowship of All Peoples, 2041 Larkin St. (near Broadway). A reception will follow in this beautiful 1906 landmark Russian Hill building.