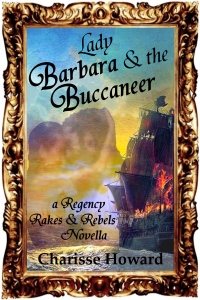 by Charisse Howard
If you can't make it to Carnival in New Orleans, sail back in time two hundred years and celebrate with Lady Barbara & the Buccaneer!  Climb aboard a Louisiana bayou pirate ship for a night of spicy romance at the illicit 1814 Mardi Gras on the bayou island of Grand Terre, for a special now-through-Tuesday price of just $1!
On Smashwords, click here and use the code SU94C (not case-sensitive);
On AllRomanceEbooks (ARe): just click here.
Vite!  Vite!  The coupon expires at dawn on Wednesday.
With the Louisiana Purchase in 1803, the puritanical Americans banned the rowdy French celebration of Mardi Gras.  While Napoleon fought to conquer Great Britain and continental Europe, the newly United States launched the War of 1812 to snatch Canada from the distracted Brits–and to stop Britain from snatching sailors off American ships.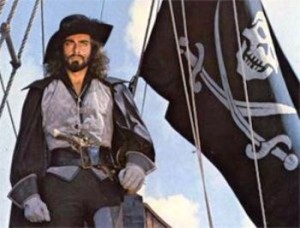 Once again, as they had 200 years before, the Louisiana bayous became pirate territory.  Jean and Pierre Laffite and their comrades ran an Amazon-sized smuggling network, buying and selling and capturing goods from French, British, Spanish, and American ships alike.
By 1814, Andrew Jackson, who didn't know that the War of 1812 had ended in stalemate, was on his way to fight the Battle of New Orleans.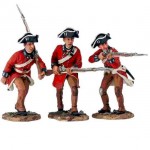 It wasn't a wasted clash:  Jackson's victory would tip the scale in the peace negotiations.  But that Spring, the only Americans who could celebrate the great French tradition of Mardi Gras were the buccaneers of Barataria Bay.  Join the fun for a night of hot romance and revelry with Lady Barbara & the Buccaneer–half price from now until dawn on Wednesday, March 5.