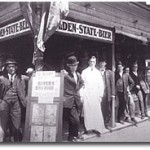 In the 21st-century publishing Gold Rush, as in Gold Rushes past, most of the riches don't go to the miners, but to the entrepreneurs who sell to the miners. That's why enough online book-services companies have popped up in the past decade to fill a phone book. (Remember phone books?)
Once upon a time, book fans wondered:  Can Apple can beat out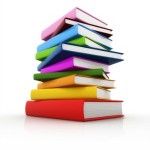 Amazon? Is Kobo the Canadian Amazon? Will B&N leap into the gap left by Borders before Amazon fills it? Now it's a hot race for second place. (Remember Lulu?) In our guerrilla sector of the book biz, the FAQ are:  Which of these competitors are most useful to us and our customers? What are their distinctive features? How are readers, writers, and publishers utilizing them?
Thus began a nonscientific investigation, whose findings are reported here with the hope that you'll add your own data.  This week we look at three big competitors in book creation and distribution.  Later we'll explore book social media, e.g., Twitter and Goodreads.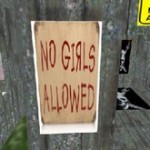 While Amazon defined itself as the universal online marketplace, Apple chose the Secret Clubhouse approach. Want to be in with the In Crowd? Join the iTeam! Apple's edge is in design, innovation, and quality of products. Where are they focusing their publishing energy? On iBooks Author, the first platform that let anybody with an iPad build a professional-looking full-color illustrated book. Which can be bought and/or enjoyed by anyone else with an iPad. No outsiders allowed.
We at Boom-Books wish Apple would develop Pages. This excellent program lets anybody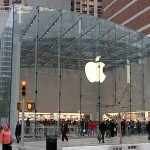 with a Mac easily format a book, and then export it in the semi-universal EPUB format to any e-publishing platform (except Amazon's Kindle). Coupled with the expert help available at Apple Stores, Pages could be the go-to program for indie and self-publishers. But letting iUsers publish elsewhere would open a gate Apple prefers to keep shut. Yet their own e-publishing arm is not user-friendly. It's much easier to finagle a book into iTunes (an odd channel for book sales) via an aggregator such as Smashwords than via Apple.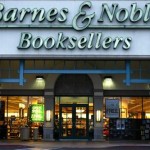 Barnes & Noble hamstrung itself right out of the starting gate by giving each part of its book operation a different (and less than catchy) name. To read a B&N e-book, you need a Nook. To publish a book with B&N, until recently you had to use the inelegantly titled PubIt! The newer Nook mini-tablets actually are fine e-readers, which can be picked up cheap these days since B&N is dropping them. Alas for the company's future, one of these devices' best features is their Android operating system and full access to Google, including Google Books and Google Play (also an odd channel for book sales–but more on that another time).
Kobo started as the Canadian Amazon, building its own e-readers and selling books. Now,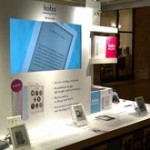 although Japanese-owned, it's finding a niche as the ally of independent American bookstores in their defensive battle against the giant. An indie bookstore hosts a Kobo kiosk; if a reader opens a Kobo account on the bookshop's website, the shop gets a percentage of sales to that reader.  Kobo's newest round of tablets, large and small, claim to be optimized for reading. It's their stand with the good guys, though, that may be their strongest selling point. Amazon seems to think so: it's just launched a competing program called Source. So far, indie bookstores are not falling over themselves to sign up. News reports on Source tend to include the phrase "Faustian bargain."