by Charisse Howard
Looking for a romance novel to kick off your weekend?  On ARe today (June 21), search #AREBLAST for enough sale-priced romances (and other books) to last you all summer.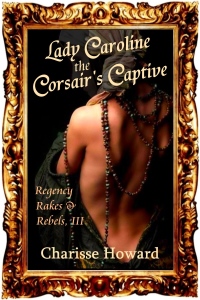 Or, if you'd rather not grope through a line-up of six-pack abs and calender-class bosoms, cut to the chase:  Sail the Mediterranean from Tunis to Gibraltar with my short spicy Regency Rakes & Rebels romance Lady Caroline, the Corsair's Captive for just $1.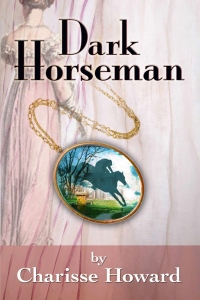 If you love fast horses, fast-moving plots, disguises, surprises, and Shakespeare, try my full-length five-star "sweet" romance Dark Horseman: Mystery, Adventure, and Romance in Regency Virginia for just $2.
What is ARe?  Long ago, in the dawn of indie publishing, i.e. 2006, All Romance E-Books started up as a small partnership near Tampa, Florida.  They quickly gained a reputation as a go-to site for romance novels and particularly authors.  Being run by romance fans, ARe became known as a friendly place to publish quickly and easily in multiple e-book formats.  As business expanded, ARe added OmniLit to make it clear that they're open to other kinds of books, too.
In a guest post on Dear Author this past February, ARe's Chief Operating Officer Lori James described the current romance-publishing landscape.  Anyone who's been paying attention has noticed that what used to be called romance, back in the days of Mary Stewart and Georgette Heyer, has been steamrolled by what used to be called pornography.  Lori gave a few gasp-inducing statistics.  For instance: What would you expect to be ARe's best-selling category as of 2012?  (Hint: Jane Austen isn't even in the top 5.)
M/M Romance
Erotica/Erotic Romance
Shifters & Vampires
Contemporary Romance
Horror & Paranormal
Sci-Fi & Fantasy
Multiple Partners
BDSM
Interracial
Historical Romance
Whatever your taste, you'll find a first-day-of-summer bargain at ARe, and probably a pile of books you'd never have discovered anywhere else.
Happy reading!