by CJ Verburg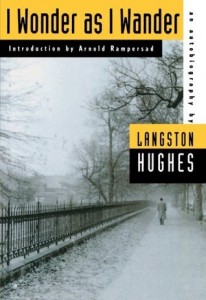 Book of the Week: writer Langston Hughes's second autobiography, I Wonder as I Wander, recalling his depression-era travels from California to Cuba to China.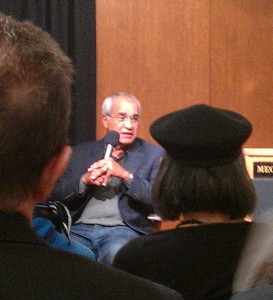 I had the good luck to be part of a packed house last week when San Francisco's Mechanics' Institute Library hosted a conversation between Hughes's biographer, Arnold Rampersad, and author Elaine Elinson.
Rampersad talked a little about his most recent addition to the oeuvre, The Collected Letters of Langston Hughes, and a lot about the poet himself. I wanted to read about the life of this maverick American writer from his own point of view, and wound up happily immersed for a couple of evenings in I Wonder as I Wander–a fascinating chronicle of adventures in a bygone world, and an irresistible title to anyone whose church choir ever heralded Christmas with the eponymous folk hymn.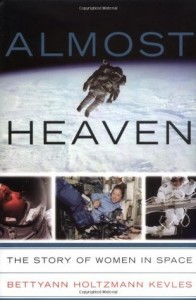 A few days later, another of my favorite authors hit town: Bettyann Holtzmann Kevles, whose wide-ranging nonfiction includes Almost Heaven: Women on the Frontiers of Space. With the New Horizons spacecraft hurtling toward its brief encounter with ex-planet Pluto, the two of us explored George Lucas's little park in the Presidio. We walked across Doyle Drive (closed and empty) to the still-magnificent Palace of Fine Arts, last great relic of the Panama-Pacific International Exposition one hundred years ago.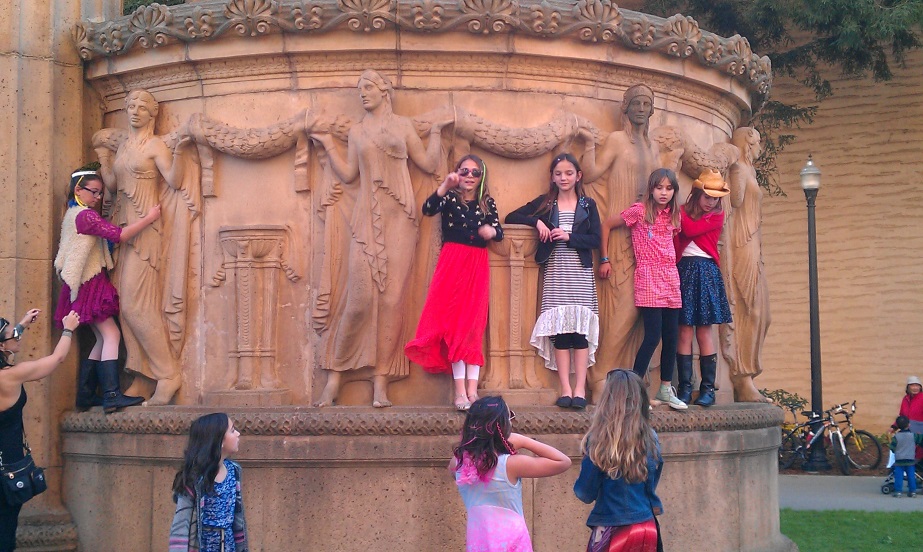 At the nearby pond it was Heron Day: adult and juvenile black-crowned night herons sorting themselves by camouflage.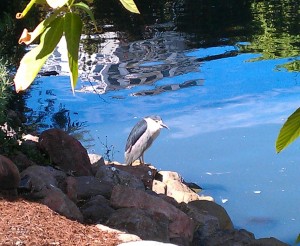 This week also marked the loss of a great friend and exceptional theater artist.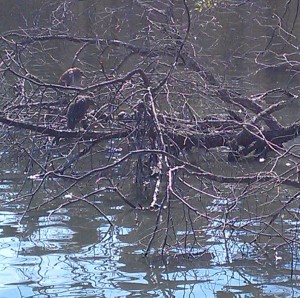 American Impressionist painter Lois Griffel has sent the sad news that her husband, actor Hal (Harlan J.) Streib, died on July 13.
Hal is one of those rare people who never demanded recognition for his uncommon talent, but gave it generously, onstage and off. I first knew him as a pillar of the Provincetown Theatre Company in the 1980s-90s. Bold and ferocious enough for Mamet and Shepard, reflective enough for O'Neill and Williams, his performances breathed vitality into a wide variety of plays. Perhaps even more valuable was his creative energy in the Playwrights' Workshop (now Lab, and still going strong), which blew many an embryonic script off the page onto its feet. Hal inspired me to push myself as a playwright, and as a company member.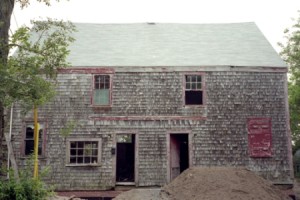 He pitched in wherever a hand was needed, from framing Lois's wonderful paintings and remodeling her Cape Cod School of Art, to reading any part a budding playwright or director asked him to tackle, to consoling us at the Governor Bradford bar after a long day's night. When I moved to San Francisco, and Hal and Lois to Arizona, I always hoped and assumed I would see him again–maybe even collaborate again on a play. I'm deeply sorry that's no longer possible; I'm grateful to have known him, to have profited from his theatrical ability and been enriched by his friendship.