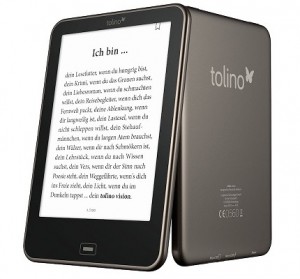 When Boom-Books entered publishing in 2011 — the dawn of modern history, technologically speaking — DBW was our go-to source for information and insights on e-books: a daily newsletter we read voraciously, plus an annual conference we ignored. Seven years has switched the tail and the dog. As e-publication burgeoned, and info overload swamped the DBW newsletter, the fading conference was acquired by F+W Media. A year ago F+W Media sold it to Score Publishing, which specializes in interactive content creation, and particularly organizing conferences in that vast field. Key point: Score is perhaps best known for its VoiceFirst.FM media network, which centers on voice technology such as Apple's Siri and Amazon's Alexa.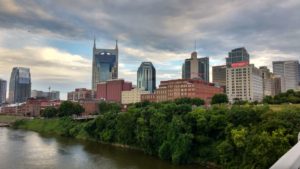 The first DBW conference under the new(est) ownership will be held Oct. 2-4 at the Music City Center in Nashville. Sponsors and participants range from Amazon and ALLi (the Alliance of Independent Authors) to Virtusales (publishing software) and Writers Boon ("a discount marketplace for writers"). Score Publishing hosted the Alexa conference last winter, and it will fold the existing iBooks Author Conference into this one.
Score CEO Bradley Metrock is a vocal advocate (aptly) of voice-first technology: the premise that consumers are depending more and more on audio as a way to find products and services. In publishing, this means "Not just audiobooks — which comprise the fastest-growing sector of the industry — but also podcasts. . . . as well as voice assistants." (https://innotechtoday.com/digital-book-world-2018/) Metrock describes this year's Digital Book World as "the gathering of the wide world of publishing, from trade publishing, to scholarly and academic publishing, to independent publishing, to corporate publishing across medium to large companies across the world, to educational publishing, and all the tech companies which serve publishers large and small."

It sounds grandiose, but on the granular level it means Score has its sights aimed at every critter in the landscape, from ants to elephants. The award-nominees list alone is a microcosm of the future as Metrock and his colleagues envision it. For instance, the three nominees for Trade Publisher of the Year are HarperCollins, Macmillan, and Penguin Random House. All three also are candidates for Publisher of the Year, competing with Audible Studios, Netflix, China Publishing Group (中国出版集团), Dark Horse Comics, Tapocketa Animation Studio, and the more traditional (i.e., book-focused) Sourcebooks.
What does all this mean for the future of content communication, the corporations that are its conduits, and the opportunities and limits looming for customers? That's a discussion way beyond the scope of this post. For now, grab your periscope and check out Digital Book World 2018 at https://www.digitalbookworld.com/