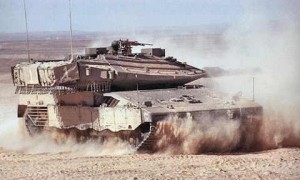 So Amazon's launched another invasion of the literary world.  Kindle Unlimited, its new subscription service, allows members to "buy" as many of the alleged 600,000 e-books for sale on Amazon as they wish, all for a monthly fee of $10.  Also included: more than 2,000 audiobooks.
"Buy" means that the books you acquire stay on your e-device for as long as you keep subscribing.  Discontinue KU and your shelves go empty.  That's to stop readers from signing up for a month (or a month's free trial), loading their Kindle or iPhone with thousands of titles, and jumping ship.
How does KU compare with existing subscription services Scribd and Oyster?
More books.  KU offers 600K, Oyster 500K, Scribd 400K.
Audiobooks.  KU has them, Oyster and Scribd don't.  In this respect, KU's chief competitor would appear to be Audible, also an Amazon company, which offers a $14.95 monthly subscription.
Different selection.  The Big 5 traditional publishers (Random House-Penguin et al.) have opted into Oyster and Scribd but out of KU.  Indie/self-published e-books on Smashwords are available on Oyster and Scribd; for KU to include an indie e-book, it must be enrolled in KDP Select, i.e., available only on Amazon.  (It may be sold elsewhere in print and other forms.)
Sampling.  You can read an excerpt before buying on KU or Scribd, but not Oyster.
Price? $8.99 for Scribd, $9.95 for Oyster, $9.99 for KU. [Updated 9/15/14]
Flexibility?  All three services let you read on whatever device you like.

Quality?  Oyster and Scribd both get some books direct from the publishers; others come from Smashwords, which processes self- and indie-publishers' Word or EPUB files through its own "meatgrinder."  The result on the e-page depends on the compatibility of the original file with the processing system(s) as well as the user's e-reader.  A few early e-books on Scribd were badly distorted (they've made progress on this, but see the cover L); harder to check on Oyster, with no sampling before you buy.  KU's e-books are the same ones it's already selling on Amazon, which means they've had to pass Kindle's quality-control check as well as its customers' scrutiny.
So who's likely to get the most out of Kindle Unlimited?  Well, any of these subscription services is a good deal for readers who spend more than $10 a month on e-books.  After that it's a matter of preference.  If you read mostly New York Times best-sellers, which are mostly published by the Big 5, you won't find them on KU.  If you prefer how-to books or genre fiction–romance, mysteries, thrillers–KU's pool is wide and deep enough to feed the largest appetite.  After all, Amazon does (like it or not) sell more e-books than anybody.  So the vast majority of non-Big 5 e-books, from Avon romances to Mysterious Press crime fiction to The Hunger Games and Life of Pi, can be read or listened to for free by KU subscribers.  For occasional readers, the combination of easy online ordering and free shipping, plus one free book a month, may make Amazon Prime a better choice.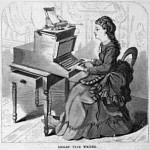 Who else benefits from Kindle Unlimited?  Independent authors might.  Normally non-famous writers form the bottom of the food chain.  Right now, in this highly competitive start-up phase, KU is (however grudgingly) subsidizing authors–who are, after all, where books come from.  Will this new Amazon spinoff pull the same kind of bait-and-switch as ACX/Audible, which took a huge bite out of its authors' royalties a few months ago?  Maybe.  For now, though, writers willing to swallow the exclusivity clause are cautiously hopeful.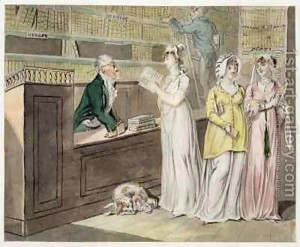 Media reports tend to compare book subscription services to Netflix.  Another way to look at this phenomenon is as a throwback.  Before public libraries existed, lucky readers could pay a fee to borrow books from a private library.  Possibly, as present-day public libraries get up to speed with e-book and audiobook lending (as some are doing), they could pose the stiffest competition for Scribd, Oyster, and Kindle Unlimited.