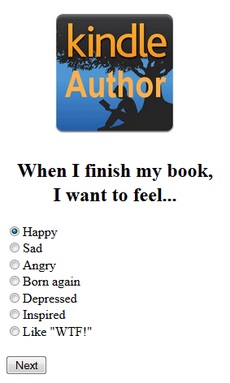 by Charisse Howard
If you missed Smashwords CEO Mark Coker's April 1 post New Amazon Service Eliminates the Need for Authors, it's not too late:
"The publishing industry is reeling today after news broke this morning about Kindle Author, Amazon's new service that automatically generates high-quality fiction using complex software algorithms. . . . The reader tells Kindle Author what they want in a story, and then Kindle Author automatically generates the book."
Coker goes on:
"A customer visits the listing page for a book written by a real author, and Amazon encourages the reader to create and read a free Kindle Author book instead. . . . "Don't want this book? Build your own for free with Kindle Author!"
For me, the creepiest thing about Coker's article is that I was less surprised to find out about Kindle Author than I was to find out it's an April Fool's joke.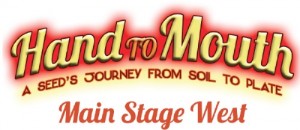 On the other end of the scale, Main Stage West's current show might sound like an April Fool's joke, but it's not:
"Inspired by Michael Pollan's book, Food Rules, this World Premiere opera theater play takes the audience on a journey from the under-ground world of roots and gophers, to the garden and finally the dinner plate."
Hand to Mouth closes this coming weekend, so order your tickets now! Main Stage West is offering a special 2-for-1 price: "Just call in and use the secret code: COMPOST."