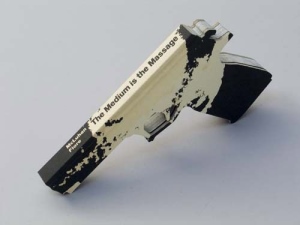 by CJ Verburg
Four days of panel discussions by a whole kaleidoscope of experts in the book business led to an equally kaleidoscopic range of conclusions, predictions, and advice. Here are some highlights:
1. Don't waste your time seeking an agent and a traditional publishing contract.  It takes forever to get an agent, if indeed you can find one at all; then it takes her/him forever to find that one editor who "gets" your book. Advances–up-front payments against future royalties–are history. You'll still have to do most or all of your own marketing; the publisher will only support your book for its first few months out the gate; and they and your agent will take most of your earnings.
2. Don't self-publish.  You're a writer, not a designer, editor, and marketer. Take advantage of professional help! Your agent isn't just your negotiator, but your career manager–objective and irreplaceable.  Without one, most serious publishers won't even look at your manuscript.  And without a traditional publisher, you can't join guilds such as Mystery Writers of America, so you're not eligible for the Edgar and other awards that can propel your book to the top.
3.  Blurbs are crucial.  Before you publish a book, spend at least 3-6 months sending out ARCs (advance review copies) to big names in your field, to garner some quotable praise you can feature on your cover, website, social media, etc.
4. Nobody believes blurbs anymore.  It's well known that many people quoted on book covers and in other PR haven't read the book. On Amazon and other social media, reviews are constantly bought and sold.  Even reputable reviewers pick and choose from a tiny selection of books prescreened by their editor.
5. Brick-and-mortar bookstores are a dying breed.  More and more people every day switch to e-books, and even those who prefer print books usually buy them online.
6. Independent bookstores are thriving.  For the past two years, more bookstores have opened than closed. They're changing their focus, adding more events and long-distance orders; they're successfully adapting to the changing industry.
What everyone agrees is that it's the Wild West out there. Publishing is in upheaval. The e-book and print-on-demand revolution mean that more books are being published every year than the year before. Amazon is the 800-pound gorilla in the room. How all this will shake down is a question being asked every five minutes, and answered with new start-ups, apps, and how-to guides which come and go as fast as books themselves.
It's the best of times, it's the worst of times. It's the age of wisdom, it's the age of foolishness; it's the spring of hope, it's the winter of despair. We have everything before us, we have nothing before us. Where have we heard this before?