by CJ Verburg
Summer! Whether you're in the car, at the mall, or on the beach, an absorbing CD or audiobook can screen out boredom and crank up the fun.  Here are two exciting music albums, one multimedia Irish memoir, and one short spicy Regency romance to sweeten your commute, work, or vacation.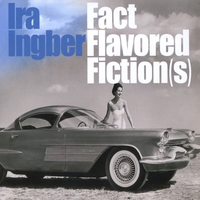 FactFlavoredFiction(s) by L.A. virtuoso rock/pop/R&B composer & guitarist Ira Ingber
"[A] masterfully written, crafted and recorded effort from Ira and friends….Our praises start with the writing — Ira has painted a picture here with his words. Close your eyes and you can practically see the story unfold, as if in a movie." — Recording magazine, cut #7, "French Kissing on the Staten Island Ferry"
Listen to samples or buy the album on CDBaby, iTunes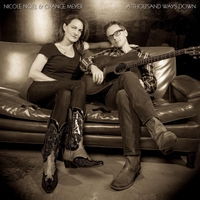 A Thousand Ways Down by Nicole Noel & Chance Meyer
"We wanted to draw lines through time, between our lives and a bygone musical era, by finding their common themes and making music at the intersections…. While our music might tend to drift down through some of the broken places in the world, we hope it ultimately lands you somewhere joyful."  With a background from jazz to pop to gospel, Nic and Chance have created a wonderful multi-traditional synthesis.
Listen or buy on CDBaby, iTunes, Amazon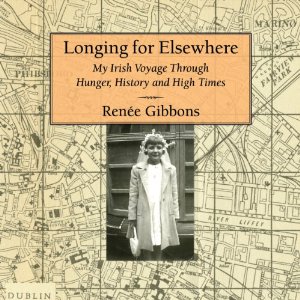 Longing for Elsewhere: My Irish Voyage Through Hunger, History and High Times by Renee Gibbons
"Born in a Dublin tenement in the middle of the 20th Century, this dead-poor, curious Irish girl escaped to Paris when she was 17 with the help of a nun, a Hollywood actor, and a kind stranger. … On a ship bound for Egypt with her year-old daughter Aisling she fell in love with a radical longshoreman from San Francisco." A rollicking memoir punctuated with traditional songs.

Listen (or read) on Audible or Amazon – or see Facebook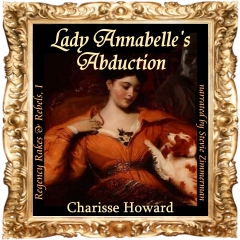 Lady Annabelle's Abduction (Regency Rakes & Rebels, I) by Charisse Howard, narrated by Stevie Zimmerman
In one week, Lady Annabelle Chatfield will marry to save her desperate family. But oh, if her reckless brother Stephen had to die in debt, couldn't he have picked a younger, handsomer creditor than the Earl of Brackenbury? Then a ruthless stranger climbs into her chamber at midnight, launching a passionate adventure which will turn Lady Annabelle from a girl into a woman.  5 stars!
Listen for $6.95 (or read for 99¢) – Audible, Amazon, iTunes