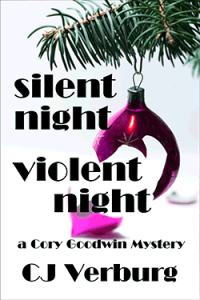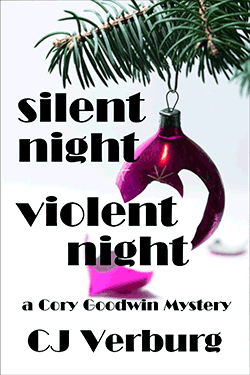 by CJ Verburg
Some days, book publishing feels like a Vegas casino.
My 5-star noir cozy Silent Night Violent Night recently ended a 3-month stint on KDP (Kindle) Select. As part of Boom-Books's quixotic quest not to put all its eggs in the Amazon basket, I've been updating back-matter links for SNVN's republication on Kobo, Nook, and Smashwords, among others.
OK, we've all heard that Barnes & Noble is sinking fast, and Nook is going under for the proverbial third time. Still, as recently as last year, Nook had the best e-book previewer and, it seemed, an impressive ability to expedite top-quality e-book production.
Apparently that's history.
When I uploaded my revised EPUB (with nothing changed except links), lo and behold, every image in the book had vanished. In place of my title page, logo, and chapter-opening graphics, Nook displayed text with a png extension (e.g., bb small Logo.png).
Was this a problem with the Nook Previewer, or with Nook's process to convert the uploaded files into an e-books? I couldn't proceed with publication until I found out. So I clicked on "Chat with Customer Service." That yielded the following exchange:
Carol Verburg: I did. The images match the Nook specs. The EPUB passes epub check. For some reason, either the Nook process or the Nook previewer is converting my jpg images into text. I need to know if it is the previewer or the process, because there is nothing more I can do, since the images are already done correctly.