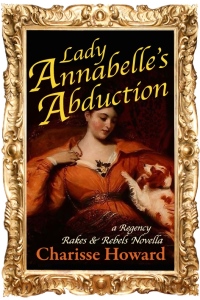 ARe Cafe Give-Away!
TODAY ONLY, Friday 12/6
One lucky winner will launch a sizzling weekend with Lady Annabelle's Abduction, Book One in Charisse Howard's hot new Regency Rakes & Rebels series.
Enter at https://www.arecafe.com/ to win an e-copy in the format of your choice — and don't touch this fast-paced, suspenseful, passionate adventure without a potholder!
You can also buy Lady Annabelle's Abduction, and Lady Barbara & the Buccaneer, for $1.99 here and elsewhere.

I'm Dreaming of a Noir Christmas . . .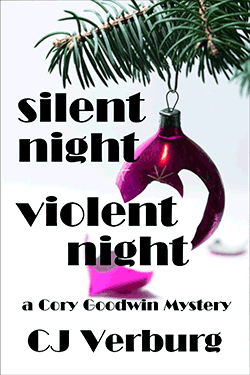 Feeling blitzkrieged by the holidays?  Fight back with seasonal crime fiction!  Carol Verburg's Silent Night Violent Night: A Cory Goodwin Mystery confirms what you secretly suspected about those lavish parties where over-bonused CEOs flex their ego-muscles.  The power-broker in ex-bohemian sculptor Lilah Darnell's posh pond-front home is her publisher husband, Bruce Easton.  His guests include eminent scientists and their backers.  And their only hope of keeping this snowy holiday weekend from exploding is Lilah's long-lost college comrade, Boston journalist Cory Goodwin.
$3.99 e-book or $11 paperback (holiday discount) at Amazon, B&N, iBooks, or Kobo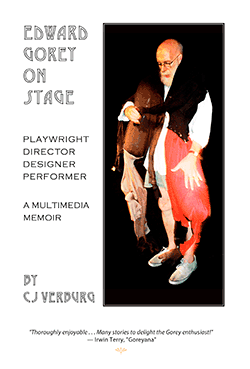 Enjoy a Blithering Christmas with Secret Thespian Edward Gorey
In his last decade, after leaving New York City for Cape Cod, the Tony-winning artist and author Edward Gorey wrote and staged twenty-odd theatrical pieces.  Two of these were full-length holiday plays for his troupe of actors and hand puppets.  Blithering Christmas features Otto the Automaton, Odile the Crocodile, and the three Blithering children; Stumbling Christmas is his Dada-esque take on Agatha Christie, as members of the eccentric Stumbling family reunite over fruitcake and try to figure out if there is indeed a body in the ha-ha.
Along with The Haunted Tea-Cosy, Gorey's distinctive version of Dickens's A Christmas Carol, these are among the many verbal, visual, and musical highlights in Carol Verburg's affectionate reminiscence Edward Gorey On Stage: Playwright, Director, Designer, Performer: A Multimedia Memoir.
$4.99 e-book, $11+ paperback (holiday discount) at Amazon, B&N, iBooks, or Kobo