by CJ Verburg
August 19: Kindle Scout accepts my new book, Zapped: an Edgar Rowdey Cape Cod Mystery. Hurray!  Omigod! Now I have about 2 weeks until it goes live on the KS website, to be nominated (or not) by readers for a publishing contract. Not much time to launch a full-court marketing press . . .
August 20: Ha! I get a confirmation e-mail from Kindle Scout informing me Zapped will go live at midnight tomorrow. Not 2 weeks–2 days.
So much for sleep, meals, and house-cleaning. In the middle of the night, at 5 AM, at odd times throughout the day, I make lists. What steps are most important for getting the word out to mystery-lovers likely to give Zapped a thumbs-up? What steps are most urgent, i.e., must be done before midnight tomorrow?
Zapped is well plotted, written, and edited. However, I strongly suspect the Kindle editors base their final decision as much (or more) on the author's marketing platform than the quality of the book.  Therefore:
August 20-21:  (1) I need my own website. If I'm asking Kindle Press to publish Zapped, I can't direct them to my author page on Boom-Books's website for my book details, biography, and blog posts–convenient though that's been.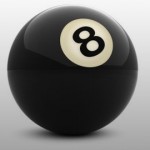 I spend a couple hours online (frustrating) and on the phone with GoDaddy (helpful) setting up carolverburg.com. Key decision: I choose WordPress, because I've already used it, and pick a theme that has the best content elements rather than max visual appeal. I'll have a spotlight for each of my 3 books, a 4th spotlight for news updates, plus clear links to book, author, and other pages, and a clickable bar that will take readers straight to my blog posts (here!) on the Boom-Books site.
(2) I need to find out who's signed up for the "Friends & Fans of Edward Gorey" newsletter I never got around to sending out, and either start it–belatedly–or cancel it.
Key decision: The newsletter I really want to do (and have a URL for) is E-Pistols: news bulletins about publishing in general and mystery/crime fiction in particular. So I
(a) sign up for the Twitter username EPistols,
(b) go through the mailing list I've accumulated, winnow it down to the ten most real-sounding names, and
(c) create a one-time one-page F&FoEG newsletter (thereby learning how to use MailChimp at long last), which I send to those ten people with an explanation of the changeover.
(3) I've already booked a trip to Cape Cod in early September–to visit friends, see From Aesop to Updike, this year's Edward Gorey art show, and check facts for Zapped. Now this is also a promo tour for my Kindle Scout campaign. So I
(a) Set up a reading Sept. 10 at the Edward Gorey House, in Yarmouth Port, the inspiration for the book's village of Quansett. This is where I launched Croaked, Book 1 in the Edgar Rowdey Cape Cod Mystery series.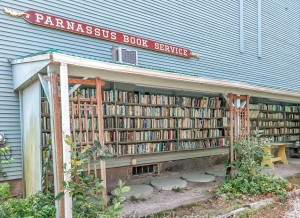 (b) Call Sarah Romano, who runs Parnassus, the local bookstore–real-life counterpart of the fictional Frigate. She's pleased to hear of the reading and happy to order books.
Revelation: Sarah says she doesn't have Croaked in stock, but it always sells. Parnassus is too small to use Ingram or Baker & Taylor; she can't recall how she got copies last time. Not consignment (my usual M.O. with San Francisco bookstores)–too hard to keep track. I track down my CreateSpace e-store links, discount codes, and other information to e-mail her. Why isn't this a recurring item on my [infinite] To-Do list? Half an hour of my time yields half a dozen Croaked sales. That's also half a dozen potential Zapped fans.
Now that I've got the ball rolling on those Big Three items–website, mailing list, and Cape Cod trip–my last chore as the hours tick away until midnight is to set up posts on Facebook and Twitter, as well as my new website, to launch my "Vote for Zapped" campaign.